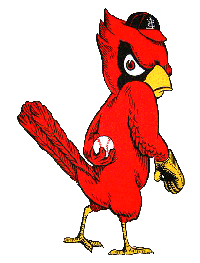 ---
---
Illuminations, Epiphanies, & Reflections

The St. Louis Cardinals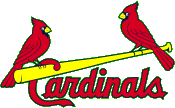 (How about some background music?)
Talkin' (Cardinals) Baseball
---
I grew up listening to the Cardinals on the "50,000 clear-channel, red-hot watts" of KMOX, the "Sports Voice of St. Louis," and I can remember laying in bed on sultry summer evenings throughout the early 1960s as the whirring attic fan tried to suck a little breeze through the open windows of my room while
Joe Garagiola, Harry Caray, and Jack Buck
brought the games to life.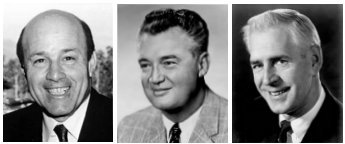 The Cardinals hooked me then, and I'm still hooked over fifty years later.
Like the rest of my website, I put this section together for me, and all the materials at this site, with the exception of the links to Amazon.com, are displayed for my personal use. That said, if others find it interesting or useable, that's okay too.

---
For general information about the Cardinals:
---
A word of caution, of course, is in order. While the text throughout the site is my own and may be freely quoted or paraphrased by anyone who provides proper credit and citation, many of the images and music on these pages were not created by me, and they may well be copyrighted. I am only using these files for my own personal edification, study, review, and critical analysis, which I believe is permissible within current intellectual property law. I cannot give permission for anyone to copy them or download them; it is up to any potential user to determine if their actions with regard to these files are permissible.