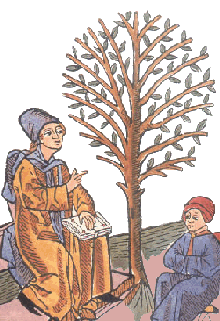 ---
---
Illuminations, Epiphanies, & Reflections

Family Trees

Sure, I think family trees are interesting, but to tell the truth, I'm really not much of a genealogist. I just don't have the motivation to do the kind of serious research at archives, record centers, churches, and similar haunts that many folks find so fascinating.

That said, I have taken the time to sift through much of the documentation about my family that my father collected over the years, recorded the pertinent information, and posted our family tree to the ancestry.com website for immediate relatives to review. If you think you're related to me and have any information about or photos of the people in this website that you'd like to see included here, let me know.

On the Sanftleben-Zimmer side, the line can be traced through two Civil War veterans and to a German cavalryman who served in the Swedish Army during the Thirty-Years War.

The Parson-Hank line (from my wife) is even more interesting and can be traced through a member of the Morgan's Riflemen in the Revolutionary War on back into the royalty of England and France and--depending upon which Merovingian legend you wish to believe--to Jesus of Nazareth, Poseidon, the City of Atlantis, or a sea monster known as a Quinotar.

A word of caution, of course, is in order. While the text throughout the site is my own and may be freely quoted or paraphrased by anyone who provides proper credit and citation, many of the images and music on these pages were not created by me, and they may well be copyrighted. I am only using these files for my own personal edification, study, review, and critical analysis, which I believe is permissible within current intellectual property law. I cannot give permission for anyone to copy them or download them; it is up to any potential user to determine if their actions with regard to these files are permissible.